Cream Minitouch
An ALPs Cream keyswitch mod

The SIIG MiniTouch is a 75% mechnical keyboard produced circa 1991. At the time of manufacture, the MiniTouch was outfitted with either clicky white or montery blue alp switches. The particular model I had was an order magnitude louder than any keyboard I'd ever owned.
So, I modded some cream alps switches from an old AE II keyboard to be very light and less audible. Each switch had its internal curled springs end cut and dampeners removed for cleaner feel.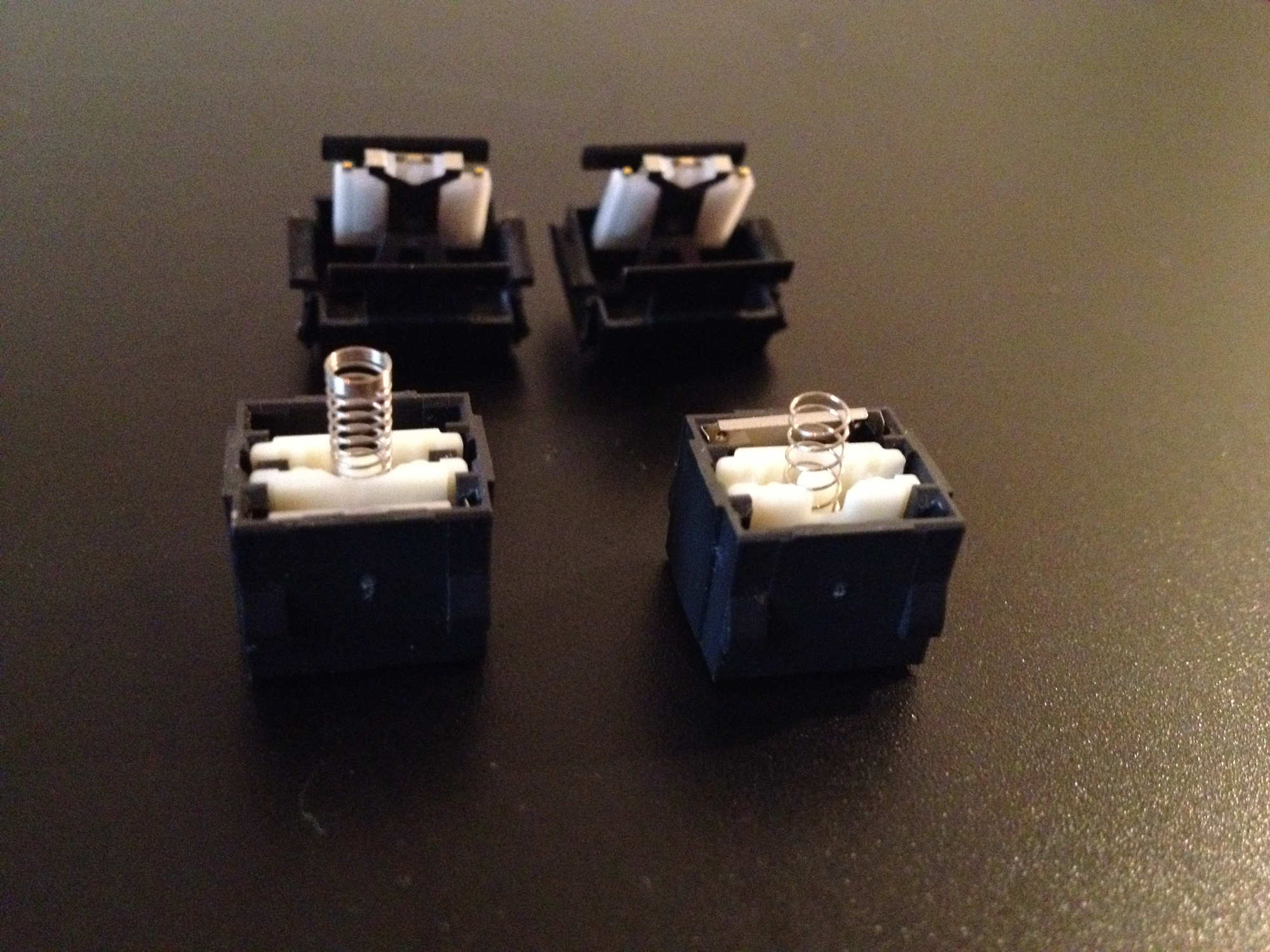 After preparing my modded each switch, I de-soldered all the switches from my Minitouch and soldered in my new modded cream switches. Re-assembled and swapped on the AEII PBT keycaps.